IPS Panel
True Color Accuracy
Wide Viewing Angle
Time Machine Ready
Back up Battery (90mins)
Smart Energy Saving
IPS Panel
Knock it to know it.
The secret behind LG TV's superior viewing angle and quality is the panel. Just as the quality of the beans determines the quality of the coffee, the quality of the panel determines the quality of the TV. The IPS Panel used by LG is the reason why LG LED TVs have clearer, more consistent, and sturdy screens.
True Color Accuracy
IPS offers the most identical color impression to that of the original image in every precise pixel of HD resolution.
(Tech Background: IPS panel generate accurate color of the original image. That is why IPS is widely used by professionals and broadcasts)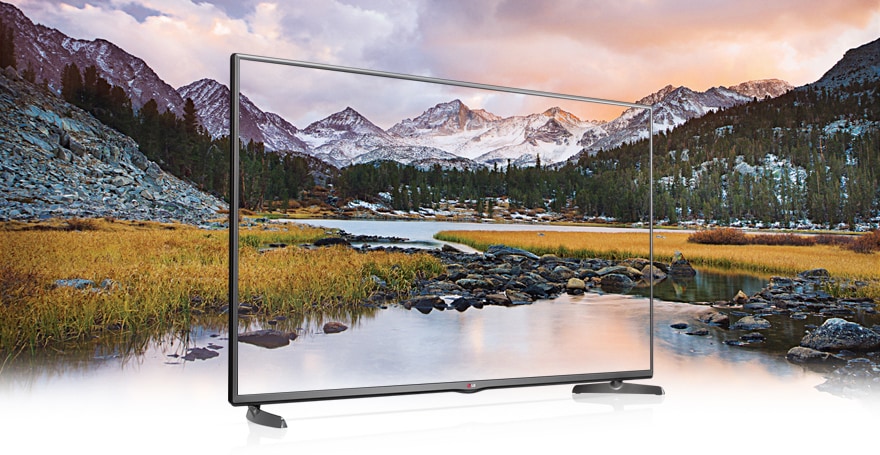 Wide Viewing Angle
IPS minishows the most consistent color and contrast from all angles among LCD panels.
(Tech Background: IPS technology can reduce the color distortion and deliver more consistent color in any color, any angle.)
Blur-Free Clarity
IPS is decidedly superior to the conventional panels in the clarity of its pictures during fast motion display, allowing blur-free, crystal-clear pictures.
(Tech Background: Because of the advanced structure of liquid crystal, IPS technology can generate accurate picture with little blur in any fast moving pictures.)
Stable Screen
IPS panels are stable and study, and resistant to damage, as opposed to weak competing panels; just try a simple knock or poke at the screens to see for yourself.
(Tech Background: In VA panel, because vertical arrangement of liquid crystal, it takes some time to recover when panel get shock. IPS panel can recover its status faster than VA panel because of its unique horizontal LCD arrangement.)
Triple XD Engine
Enjoy sheer perfection of Color, Contrast, and Clarity with the all-powerful Triple XD Engine.
LG's latest and most advanced Triple XD Engine brings the highest level of excellence in Color, Contrast, and Clarity for the best picture quality and performance.
Picture Wizard III
Picture Wizard III allows you to easily adjust picture elements such as black level, color, tint, sharpness and backlight levels.
USB Movie
Simply connect your USB or external hard drive to the USB port to play its contents on your TV screen.
DivX HD
LG TVs are DivX Certified®, and can play DivX® video up to 1080p HD. Enjoy the vast variety of premium content from the internet through DivX HD.
Smart Energy Saving
The Smart Energy Saving feature helps users to be a little greener by limiting power consumption.
The feature includes backlight control for adjusting brightness, a screen-off function that turns the picture off for playing audio-only, and the Standby Mode Zero function which allows the TV to effectively hibernate, using zero electricity.